Weekly Update
LogseqTimes 2023-06-10: Logseq Updates, Data Protection and Recovery, What is Logseq Missing, Commonplace Book and more
The latest Logseq news, updates and thoughts during the past week. LogseqTimes 2023-06-10: Logseq Updates, Data Protection and Recovery, What is Logseq Missing, Commonplace Book and more
Hi Everyone,
So, after being told by my better half to tone down the Celebrity gossip that would be found in "Hello" magazine or something similar  (see last week's post opening), this week we will stick to serious matters, like for example, the Champions League Final.
I am rooting for Inter but Manchester City just look to be the better team. They have a certain cohesion in the squad and are currently playing for fun which makes them a very difficult opponent. Still, you never know if an upset could be on the cards. With that out of the way, did you see the rumours about Shakira and Hamilton ;)
Let's get on with it, shall we?
---
Logseq Logo Rebrand Ideas
Only a week to go to submit your ideas for the logo rebrand as submissions will close on 16 June 2023. We then move to the voting stage from 19 June through 23 June.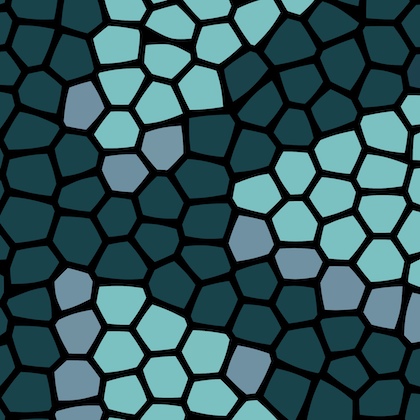 ---
Logseq 0.9.9
The next version of Logseq should be with us on 13 June 2023. Currently includes a couple of fixes to query functions to allow them to work in lists and an integrated title bar for Windows users.
Other than the above, we may see an Enhance(UX): marketplace that adds an enable/disable option for auto-checking the installed plugins' update and a few other things.
Only a few more days to wait to see what will be shipped.
---
Data Protection and Recovery in Logseq
Logseq is an innovative privacy-first, open-source platform for knowledge sharing and management. However, like all digital platforms, Logseq is not immune to data loss or accidental deletion. Whether due to technical glitches, accidental erasures, or overwritten information, data loss can occur. Fortunately, Logseq offers several avenues for data recovery, ensuring that you can reclaim your information and continue your knowledge management seamlessly.
This article will guide you through the various data recovery options in Logseq, to help you retrieve your valuable data when needed.

---
What I am missing from Tana?
Chris posts a very interesting list of Tana Features that he would love to see in Logseq:
I would be interested in developers' vision 5, which of the features and priorities are on their roadmap. All of them would make Logseq an even greater product, in my opinion. Below is a short description:
1. Everything is a node
This will reduce mental friction 1 of categorizing new notes into either page or block structure. Just dump a block in the journal and later decide if this block should get a name, "upgrading" it to a page. I use separate pages mainly to get global names and to store short metadata, this would mean less markdown files to deal with.
2. Supertags and their inheritance
It is a bit like Logseq templates in a more dynamic way. Being able to define a Book template page with author property, and let Logseq autofill author and enforce an [[Author]] value, for every newly created Book note. Changes in the base page enforce structure changes in all subpages. Science-fiction book can be sub kind of Book, inherit all its properties and add new ones, which lets us add more structure to data. (Apparently some work has been done, but no news since then)
3. Filters / "Smart folders"
Could be called "Smart pages" in Logseq. A good example is to create a smart page for URLs, like https://discuss.logseq.com and give it a name Logseq forum discussions. Logseq auto-searches text content containing URL in the graph and makes those blocks entries of the page. Logseq forum discussions behaves like a normal page.
4. Semantic page relations / recursive searching
See https://twitter.com/houshuang/status/1603372657549811712 5 for how this looks like in Tana. Basic idea is to define page relations by using properties and being able to search across multiple pages by looking at their relation. Going with the book example, search for Books also finds Science-Fiction books (IS-A).
What are some things you would like to see in Logseq that are currently present in other apps?
---
Logseq vs Roam Research in 2023
In keeping with the above, OP asks "I'm curious about Roam Research and its current usage among note-takers. Although Logseq has gained popularity recently for its privacy options, full ownership of notes, and offline functionality, I'm still intrigued by Roam Research and its once-passionate following. I haven't personally used Roam, but I'm interested in getting to know its unique features and what sets it apart from Logseq. Are there any functionalities that Roam Research offers that Logseq might be missing?"
Some interesting responses here.
---
Uploading Multiple Assets
OP asks: "After a congress, I have to upload hundreds of files. How could I do it? I have found several similar queries about this topic but no answer from the developer team. It would be nice if you could at least suggest a workaround.
Actually, Logseq saves these files- if you try to upload multiple attachments - in the assets folder. But nothing happens on your page, only the first file is visible. Now I have 224 files in my assets folder without appearing in Logseq."
Does anyone have a suggestion?
---
Why you need a Commonplace Book and how to Build one in Logseq
Great idea by Dario: I'm sure you've felt the feeling of being overwhelmed by the amount of information you encounter in your daily life. From bits of information that you need to do your job, interesting articles, and your own constant stream of thoughts and ideas. By the end of this video, hopefully you'll see the value in building your own version of a digital commonplace book, a personal knowledge wiki to help tame the messiness.
---
Reicht EIN zweites Gehirn?
For any Gernam fans of Logseq - check out this video where: "Reicht es, ein digitales zweites Gehirn anzulegen, oder sollte man hier doch thematisch etwas abgrenzen und mehrere Datenbanken haben? Ich habe eine Empfehlung für euch, wie ihr hier die Übersicht behaltet."
---
Anyone interested in Logseq LSP?
I was wondering about editing .md, bidirectional linking, and running commands, using a Logseq LSP in vim.
I found this, but it's pretty early days. https://github.com/WhiskeyJack96/logseqlsp/
Is anyone else interested in a Logseq LSP? If so, check this post out.
---
Keeping Track / Remembering Thoughts
"One thing that seems daunting to me about bidirectional linking-based notetaking is: what if there's nothing to link to right now? How do you [remember to] come back to it so that it isn't forgotten? Wouldn't taking the action to link something be the same as taking the action to put a note somewhere to organize it, in that you have to deliberately do so in order to give it more future value"
A brilliant response from blt:
In classical note-taking, putting a note somewhere (a folder, a shelf) is simply a required action without exception, and it is generally not possible to put it in more than one place. Linking is not like that: it's completely optional, you can link to something nonexistent (speculative), you can link to more than one place, you can link synonymous terms to each other (aliases), etc. So "putting somewhere" and "linking somewhere" are both deliberate actions, but they are not really the same.
Primarily I see the idea behind networked note-taking as a psychological mindset one more than it really is technological or methodological. I am patiently almost never daunted by the idea of "forgetting" or "not finding", as I simply try to do what I think is best for finding it again at the time of note creation. Trusting in your own self, refusing to imagine the end of the world or a haunted house when you can't find something again, and sometimes letting go of notes, is the main source of the freedom of networked note-taking.
But since you likely wanted a more concrete answer, it comes down to offloading some of the overhead of figuring out "how do I find this again?" to the later moment when you actually need to find it again. My opinion is that any system or method that promises to obviate this is over-optimized and unrealistic.
For example, I wrote about this very topic before in my notes, so I searched for it one way (backlinks of [[Find it again]]) but didn't find it (ironic, huh), then I searched for it another way (I remember something about "90%" and "find") and found it: (perhaps this proves that it's more about the paradigm of less friction/overhead than it is about the links).
---
Managing Contacts in Logseq
---
Graph After 2.5 Years
To close off, check out this cool graph by Clifford after 2.5+ years of logseq note-taking in one graph.
https://twitter.com/cliffordx/status/1666701265659904000
Logseq Feature Requests
You can check out the full list of Feature Requests here.
Logseq Plugins / Themes
Reminder plugin has a new configuration that allows you to display notifications in minutes before the actual event.
Another Embed plugin added a feature to show the page icon in a page reference if there is an icon set for the page.
Until Next Time
I hope you found this blog post helpful. If you have any comments or questions, please let me know.
Thanks again for reading.