Weekly Update
LogseqTimes 2023-06-03: Logseq Updates, Task Management with Queries, Tag Usage and much more
The latest Logseq news, updates and thoughts during the past week. Logseq Updates, Task Management with Queries, Tag Usage and much more
Hi Everyone,
Pinch and a punch for the first of the month, albeit it was 2 days ago.
In the past week, we had the season close of the EPL (Fulham finished a lofty 10th which is great), we had the Monaco F1 Grand Prix (which was a lot more eventful than I expected) and to throw a spanner in the works we have rumours of a Royal divorce (Harry and Megan for those wondering). On top of this, the debt ceiling has been agreed - I don't live in the US so excuse my ignorance, but I get the feeling that every year there are discussions on the debt ceiling and the risk of the Government shutting down. I Get the feeling I am watching Groundhog Day.
Anyway, quite an end to May. Can't wait to see what June has in store for us.
With the above current affairs out of the way, let's see what Logseq was up to this week.
---
Reddit Reaches 8k Members
Quite a milestone was achieved over the week with Logseq subreddit crossing the 8k members line.
Thank you to everyone who joined and also for the invaluable help each and every one of you offers each other.  This is great to see, and long may it continue. 10k up next!
---
Logseq Logo Rebrand Ideas
As a reminder, there is still time to submit ideas for the Logseq Logo Rebrand.
Submissions are open until June 16th, 2023. If you want to play your hand or check out the amazing entries received so far, check out the below post.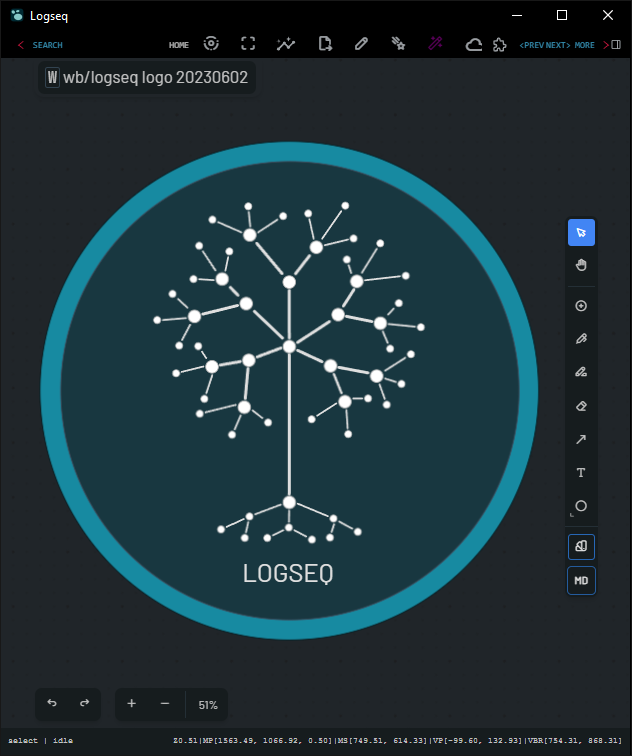 ---
Google Keep to Logseq
keep2log - Keep2Log is a CLI tool that converts Google Keep Takeout files to Logseq journal entries, allowing you to migrate your notes from Google Keep to the Logseq note-taking app.
Keep2Log was initially created by OP to migrate their notes from Google Keep to Logseq. After experiencing the convenience and usefulness of this conversion process, the tool was shared on GitHub for others who may be facing similar needs.
---
How to approach daily journal notes that are unfinished, span multiple days?
Day 1
Notes on article X
... (ran out of time, half done)
Day 2. Do you continue where you left off, or start a new entry on today's journal?
Some great suggestions here if you are in the same predicament.
---
Database Verison
So work is ongoing (if you scratch the surface on Github, you will find it), which is great news as it is meant t improve a number of things such as Performance, and flexibility, allow for real-time collaboration and much more.
Hopefully the Logseq team will be able to provide an announcement soon to answer such questions as:
When is the planned release date
Is it opt-in or default?
Will I be able to use both MD and Database?
How will my current set-up port across?
Will export to MD be available?
etc.
Watch this space for more news.
---
Logseq sync and "Quick Capture"
Sometimes when I use "quick capture" or share from iPad or mobile app, my current journal or daily one is deleted if I put some content on another device before.
So I think Logseq must First Sync and then Create the "quick capture" entry.
Is it a bug, or do I need to create it in the right section? I don't want to create noise or make things wrong.
It has been confirmed that the above is a bug and the devs are working on a solution. For now, I would stay cautious about using the quick capture.
---
When is Tag Usage Too Much?
This post really resonated with me "#Diary of a #new #logseq #user : [[Am I]] using [[too many]] #tags?". I am always debating whether I should be using a tag or not and sometimes I feel like I go overboard and others not enough tagging.
So, I'm not just new to Logseq, I'm new to "this sort of thing", I don't even know what it's called. I just started using Logseq yesterday.
Now I'm writing #tags everywhere so all of my thoughts are thoroughly indexed, but typing all the #punctuation is interrupting my flow and it feels completely inorganic, like I'm writing computer code instead of human language.
Am I doing this wrong? Is there a way to generate #tags from repeated words and phrases?
Or the reverse - de-tag tags that were only used once and forgotten. Or maybe seeing a list of one-time tags would be useful. Is there a way to do that?
Update: Ok, I just figured part of this out. The "unlinked references" block at the bottom of every page is there for precisely finding the times you mentioned a thing without #tagging it, although I haven't figured out whether there's a quicker way of linking it than hand-editing the text. The right-click menu is pretty barren.
There are some words I'd like to turn into tags every time, but maybe I don't need them to be tags if they're all going to show up under unlinked references anyway.  I think I've figured it out. Create pages instead of tags and watch every mention of the page title appear under unlinked references. Neat.
I'm leaving this up for anyone else who is on their second day of this. Feel free to reply with unrelated learnings of benefit to new user.
Great first-hand learning from a new user! Thank you for sharing.
---
Better default journal queries in Logseq for Task management
Changing my default queries to this set has made such a difference and resulted in me using Logseq for both Notes and Task management now.
---
The 17 Best Logseq Plugins: Upgrade Your Workflow
Obviously, any best / top lists are subjective, but I thought this was an interesting article to share for anyone looking to get started with Plugins.
I love how each plugin is explained and includes an image showcasing its capabilities.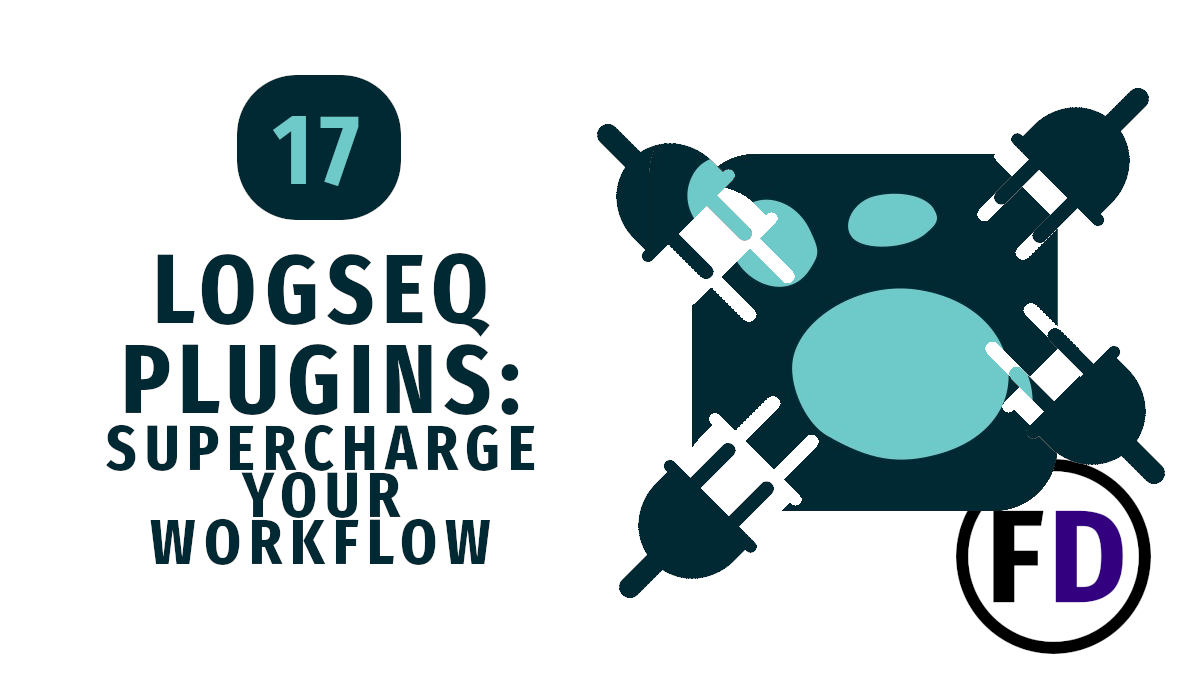 ---
Curved Whiteboard Arrow
For those suffering from withdrawal symptoms due to a lack of a curved arrow in Logseq, I have good news. This is coming.
Sticking with Whiteboards, did you know you can use shortcut [ and ] to move objects forward and backwards?
---
Logseq Feature Requests
You can check out the full list of Feature Requests here.
Logseq Plugins / Themes
logseq-plugin-refile - A LogSeq plugin to refile items in your graph. The plugin provides two commands. Refile Completed: Refile all the items with DONE or CANCELED marker Refile Item: Refile the current item By default, the location to which items are refiled to is <page-name>/Complete, but you can change that by adding a page properly REFILE-LOCATION with the name of the page to which you want to refile it to.
logseq13-full-house-plugin - Get statistics on the graph, similar to what the LogStats plugin does, but format it differently. This is where we can use the power of 🏛templates!
Until Next Time
I hope you found this blog post helpful. If you have any comments or questions, please let me know.
Thanks again for reading.