Weekly Update
Logseq Times 2023-04-16: Logseq 0.9.2, Logseq Vision, Chat-GPT and Logseq, Command Palette, Reviews, Requests and Plugins
A look at the latest Logseq news, updates and thoughts during the past week. Logseq 0.9.2, Logseq Vision, Chat-GPT and Logseq, Command Palette, Reviews, Requests and Plugins
So here we are again on a beautiful Sunday morning, and shockingly, already in mid-April 2023. The weather is starting to warm up and the days are getting longer, at least for those in the Northern Hemisphere.
Closer to home, we are starting to see the temperature on the thermostat beginning with a 3, even at 7:30am, the water being hot even if you put the tap on cold and fewer people walking around in the streets. This all means that things are carrying on as normal.
What certainly does not seem to be going at a normal pace is the world of Logseq. We have a lot of useful guides, ideas and thought-provoking comments. All I can say is thank you to everyone who posts these gems of information and to you, the reader, for reading the newsletter.
Logseq News
Looking to contribute Logseq with code?  A contribution guide is available here. It would be great if there were a step-by-step guide on getting a development environment set up to make it easier for more people to contribute.
The Logseq Vision piece is in the works and will be released shortly. Be sure to keep an eye on the Logseq website, Disord, and Twitter for news about its release.
A piece of who is who in Logseq may be in the works. It has been a while since the Logseq Team published anything about the team, so hopefully, this is in the works.
I am also hoping for a return of a Roadmap of sorts. The current setup is a little confusing, some of it is in Trello, some in GitHub, and home is private. It would be nice to have a place where we can see the larger items being worked on.
The above is becoming more like a wishlist rather than Logseq News, so let's move on.
Releases
Logseq 0.9.2 was released this week and included several bug fixes and a few other improvements and enhancements.
Features
Support custom colors in Whiteboards
Support exporting to image
Enhancement
Whiteboards: Auto enter edit mode when we create shapes
I18n: Ukrainian translation, Russian (ru) translations, Turkish translation
Add more functions to context menu
Make publishing accessible to CLIs
Plugin-related improvements
Show custom title instead of live query for custom queries
Prettify html export
Add hint class for the blank content block
Dynamic layout of the plugin UI items from the app toolbar
Add an apply button to multiple selects in query builder
Enhance undo redo handling
Fixes
Bring back result count for built-in queries
Buggy selection highlights
Deleting with the backspace key should not delete block IDs or disrupt reference connections
Fix hash tags enclosed in double brackets are broken
Sometimes the HTTP api server does not auto restart
Query performance fix
The latest release of Logseq can be downloaded here. For Android (Download the latest .apk) and for IOS, you can download or update Logseq from the AppStore.
Logseq In The Wild
How to Use Agenda Plugin to Manage Tasks and Projects in Logseq by https://twitter.com/appsntips
While Logseq is primarily a note-taking and personal knowledge management app, you can also use it for journaling, whiteboarding, and managing tasks and projects. To help users modify the app, Logseq offers a library of plugins that one can use to add missing features. One of the best Logseq plugins is the Agenda plugin. It is a task manager, project tracker, and calendar all rolled into one. If you want to use Logseq to manage tasks and projects, Agenda is a must-have plugin. Here is how to use the Logseq Agenda plugin to manage tasks and projects inside Logseq.
Read more in this great article here. If you prefer a video, see it here.
---
Sync all your reading to Logseq using Omnivore (open-source read-it-later solution).
Omninove integrates with Logseq via the logseq-omnivore plugin. The plugin allows for customizing the data synced from Omnivore to Logseq, controlling the data layout and the sync frequency.
See how here. P.S. You can also use Omnivore with Obsidian (a how-to is included in the same link).  
---
How to Use Logseq with ChatGPT (OpenAI) for Enhanced Journaling
---
Announcing a new github action for publishing your github graphs  - https://github.com/logseq/publish-spa. With this github action you can publish any upcoming version of logseq easily. This action can also be run as a CLI - https://github.com/logseq/publish-spa#cli
---
Some tool announcements for power/advanced users:
---
For those that did not know or may have forgottenLogseq does include a command palette that you can access using: Ctrl + Shift + P
@Luhmann also suggests this is accessible in another way, to ensure we all use this great function:
Suggestion: the "..." menu should have an option to invoke the command palette, along with the command key sequence. This would help with discovery. Right now, new users won't know about it at all unless they read the documentation.
This will also help with the problem of invoking it on mobile devices without a keyboard. I just was talking to a new user who wasn't aware of it, and got it confused with the slash menu. But I also remember my own confusion early on before I memorized the key sequence.
---
A user posted "Why did you choose logseq?" question in the forum. I would love to read up on more responses, so if you have the time, please post here: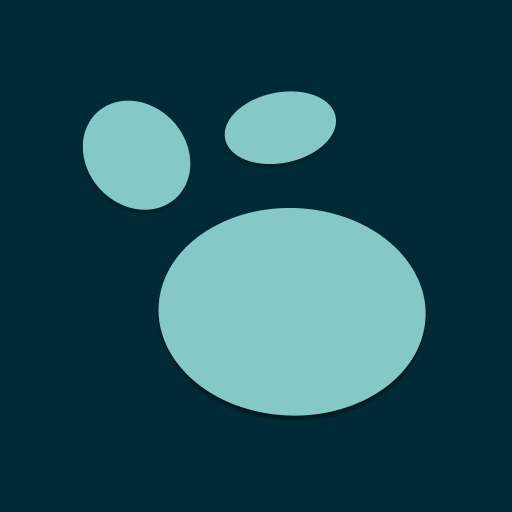 ---
Block-level conflict annoyances?
@Ramses commented "We're working on block-level conflict handling. I agree with you, the current solution isn't really nice and requires users to adopt a specific behavior (waiting for sync to finish). It has high priority"
---
This was a very interesting post on Reddit.
Why does closed-source Obsidian have 4x more plugins and themes than open-source Logseq?
Themes
Plugins 
Some very thought-provoking responses are included in the comments here.  
---
post@qoto.org posted the below here.
#Logseq honest review
🟢 #FOSS with AGPL license (in theory)
🔴 In reality it depends on a closed-source module responsible for sync, dubious legality and misleading
🟡 Developed almost privately by a Venture Capitals funded company but accepting small contributions on GitHub and donations on OpenCollective
🟢 Store notes in #Markdown (or in less supported #OrgMode) locally
🟡 Forces indented lists in .md files and it doesn't support normal paragraphs at all
🟡 Introduces syntax that breaks Markdown in a very bad way instead of using code blocks where possible (in Advanced Queries?)
🟡 Based on Electron, NodeJS and NPM
🟡 UI and business logic mixed together, it forces you to always run the whole UI, including for sync
🟢 Available for Linux on FlatHub (unofficially)
🔴 AppImage is the only officially supported way to install on Linux
🟡 No official reproducible builds but unofficial Flatpak ones are reproducible
🟡 Not in F-droid (and the closed source sync feature wouldn't be allowed there anyway), you have to grab their APK manually or automatically
🟢 Supports Wayland but not by default
🟢 Custom CSS
🟡 Fixed UI, no tabs, no split view
🟡 Multi-window means multiple conflicting whole instances
🟢 Plugins platform
🔴 Plugins marketplace based on GitHub
🟡 Poor integration of plugins especially from UI/UX PoV
🟢 Very interesting concept of PDF annotations
🟡 PDF annotations not stored in the .pdf as standard annotations
🟡 PDF annotations stored in their own .md files with odd names
🟢 LaTeX formulas support
🟡 No native PDF export and in general problematic
🟡 Too many menus, command palettes and other redundant UI elements
🟢 Queries with simple syntax and UI
🟡 Advanced Queries are too often needed
🟢 Datalog query language in Advanced Queries
🟡 Very broken aliases feature
🟡 Inconsistent requirements of capitalize, lowercase etc in query syntax and elsewhere that even break some functionalities
🟢 Macros
🟡 Macros don't work with most syntax, including Advanced Queries
🟢 Supports HTML and Hiccup syntax
🟢 Supports embedding Web pages using iframes
🟢 Sync is e2e encrypted
🔴 The code for e2e encryption can't be audited because it is closed source
🟡 Tons of functionalities must be configured by editing a EDN file that it is very easy to break
🟢 Forum based on Discourse
🔴 Use (and abuse) of Discord, even release announcements are made there
🟡 Some Matrix bridges
Concept: 8/10
Execution: 5/10
Thank you @Post, for this post. I wanted to post it here to give it the attention it needs and hopefully the devs can get some of those red / yellow points to green.
---
Annotating and highlighting epub using Logseq. Check out this guide.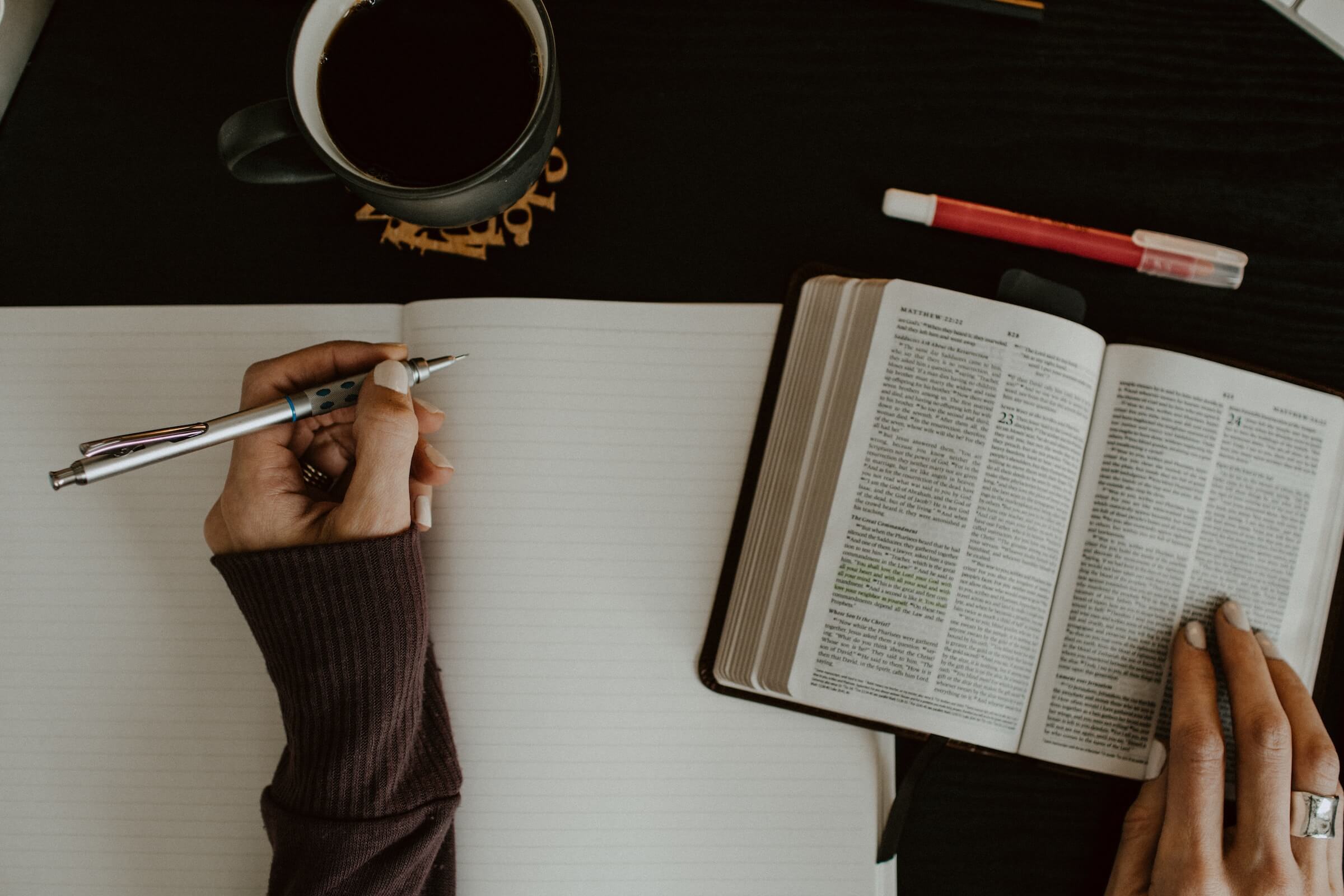 ---
Scroall provides us with some of their thoughts:
I've been reading some of the discussion of Logseq use cases, who it does (or may) work for, and I have some thoughts. I've been using Logseq sporadically for a little while, in addition to trying out other tools and techniques. I'm trying to find a "tool for thought" in a sense, but on a more basic level than most people I've seen. I've been struggling with the late-effects of a stem cell transplant for a number of years; many of those effects are cognitive and, in some cases, have worsened in recent years. What I'm trying to accomplish is to manage all the minutia of daily life as a parent and partner, while also managing to learn some new things, stay on top of issues and politics (which is where my background is), and also manage some writing. Logseq seems intriguing.
What appeals to me is actually the outlining functionality, the idea of blocks, and that I can start a day in a daily journal view, jot down things that I think of, people I talk to, and potentially link them together. I like the idea of maybe having tags/pages for each of my doctors, and if I meet with one of them I can just log my notes and link to them. I like that Logseq is open-source, and future-proof(ish)...I'm very reluctant to invest in organizing my thought, only to have to re-organize later.
I'm really just trying to figure out a balance between simplicity and utility, but have yet to find a digital tool that finds that balance, without the downsides that come with platform lock-in or proprietary data. I'm still making sense of if or how Logseq fits, but if it ends up working for me, I would love to be able to offer it to others in a similar situation as a potential solution. Depending how it develops, perhaps it could be something more broadly useful for people with cognitive challenges? Just a thought...
---
Question for people who use logseq a lot for task management or GTD. What does your completed task collection look like? GTD has a lot of microtasks (i.e, next action). Do you delete those blocks or are there hundreds of "Remember the milk" type tasks marked as done. Do you allow your second brain to" forget" the no longer relevant trivia?
---
Any public vaults to download? I'd like to see how others have organized with LogSeq. Are there any vaults/archives of public notes available anywhere?
The graph you see at https://docs.logseq.com/ can be downloaded by one of 2 ways:
https://github.com/logseq/docs > Code > local > Download zip
---
Logseq Feature Requests
You can check out the full list of Feature Requests here.
Option to disable query block grouping for specific queries - In Logseq we could add a :result-transform to queries to remove the default group by page. In many situations this was undesired behaviour, but in others it was exactly what was intended. In Logseq 0.9.2 this was fixed and the default group by page is now displayed regardless of the use of :result-transform. This is nice! But it would also be nice to have the option to disable this grouping behaviour for people who were using the :result-transform to remove it.
Accessibility features (Resize and change font, lineheight, …) -  Currently, Logseq does not offer a way through the user interface to change the font, font size, or line-height. Introducw a simple method to modify these settings would be one of the most effective ways to improve accessibility within the application. It is important to consider that it is unreasonable to expect users with vision impairments to invest time and effort in learning the intricacies of Logseq's CSS or rely on external plugins to make these necessary adjustments.
Extracting more understanding from graph view: Additional graph layout algorithms - Graphs are notoriously hard to layout in a way that best exposes the essence of the graph. Giving users a simple way to flick through these would be very useful (and fun!). Cytoscape.js 1 is an open source js general purpose graphing engine with multiple layout options e.g.
Support drawing pressure sensitivity in whiteboards - Currently, the stroke size is only related to how fast you move the pen. I'm using a pen tablet and would like to have the ability to do more nuanced drawing. Excalidraw in Obsidian supports pressure sensitivity.
Whiteboards could really do with palm rejection for use on tablets - Using Whiteboards on an iPad with an Apple pencil, feels nice and light weight, but I have to be really careful not to touch the screen with my palm else I end up with a long line connecting where my palm touched and the Apple pencil. I presume this is the same for other tablets and this form of device is where Whiteboards could be really useful.
YUNOHOST In The Future? - Will it be possible to get this on yunohost in the future? I would absolutely love to have this on my own server.
Logseq Plugins
Full House Templates v2.5.1 update. A various small features to make the view customisations possible. And now you can easily setup Glass Book Card for your own books structure (via blocks or via pages). A small but handy 👁‍🗨 «Inline Views» feature it is easy to access page & block props, content and name
New features for Logseq Copliot are web store in the review. 1. Now you can disable the floating button, using context menus to replace it. 2. Customize the Clip (Quick Capture) template and choose a location to store your note.
logseq-languagetool - This is a plugin for Logseq to check grammar and spelling using LanguageeTool.
Until Next Time
I hope you found this blog post helpful. If you have any comments or questions, please let me know.
Thanks again for reading.